The Lord Mayor's Show

The Cook & The Butler at the Lord Mayor's Show
November 2016, City of London
Pictures of the fireworks display party onboard HQS Wellington can be viewed at
www.hqswellingtonship.co.uk...lord_mayors_show_2016.htm

Click on images for larger versions.



Left: The start of the show - The Cook & The Butler's truck/mobile kitchen joins the parade.
Right: The cooks - Stephanie and Zane.




Left: The team - Alison, Jean and Modesta join Stephanie and Zane.
Right: The support team and the City's newest guild, the Guild of Nurses.




Left: Breakfast for the Court of Aldermen.
Right: Preparing to serve the Lord Mayor.




The Rht Hon The Lord Mayor Alderman Dr Andrew Parmley takes delivery.




The Cook & The Butler at the Lord Mayor's Show
November 2015, City of London






Mark Grove delivers a basket of freshly cooked gourmet sausages to the Lord Mayor





The Cook & The Butler at the Lord Mayor's Show
November 2014, City of London



Photo by kind permission of AliciaPhoto by kind permission of Alicia Dwernychuk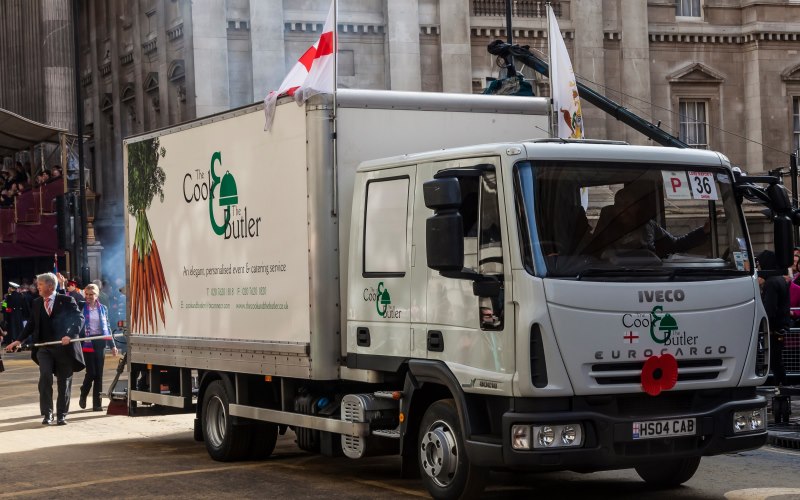 Original photo at www.flickr.com/photos





The Cook & The Butler at the Lord Mayor's Show
November 2012, City of London



The Cook & The Butler Team with members of HMS Duncan Crew




The Chefs: Stephanie Ann Grove & Harriett Grove




Supporting The Lady Mayoress